Abraham Anghik Ruben  

View Works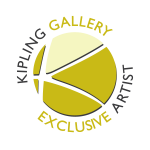 Abraham Anghik Ruben was born in Paulatuk, Northwest Territories in 1951 and has become a major innovative force among Inuit sculptors. Abraham has always thought of himself as part of the world of contemporary sculptors and has had to break down many of the subtle barriers that constrain the Inuit artist. He has proven that an Inuit can root himself in the south without losing his cultural Identity. Abraham has been exhibiting his work since 1973.
Abraham has clung fiercely to the stories and traditions he was taught as a child and although he studied art at university, he has often chosen non-traditional materials and tools to tell us the old tales and legends in a new way. His artistic exploration has led to creating monumental sculptures in Bronze for both indoor and outdoor installations.
Abraham has always been a promoter of other Inuit artists and was instrumental in helping organize the first ever exhibition of circumpolar art from the communities of Arctic Siberia, Alaska, Canada, Greenland, Sampi, Norway, Sweden and Finland.
Abraham was one of the artists' exhibiting in the traveling Noah's Ark presented by the National Gallery of Canada. Abraham's work was exhibited alongside artists such as Pablo Picasso, and Edgar Degas. Abraham is featured in the winter 2005 issue of Inuit Art Quarterly. Anghik-Ruben's art can be found in public, corporate and private collections throughout the world. Some of the public art collections where Abraham 's art is represented include: The National Gallery of Canada; Art Gallery of Ontario; Canadian Museum of Civilization; Glenbow Museum; House of Commons; Indian and Northern Affairs; McMaster University Art Gallery; McMichael Canadian Art Collection; Prince of Wales Northern Heritage Centre; Royal Ontario Museum; and The Winnipeg Art Gallery.
Abraham currently resides on Salt Spring Island with his wife Patricia Donnelly and son Tim.
My earliest memory as a child was the day I became fully conscious of being alive. It happened on the beginning of my second spring. I had walked away from our tent and had gone to a nearby pond fed by a small spring. This memory was to be forever etched into my conscious being. Throughout my childhood I had similar experiences and always the most vivid of dreams, dreams of being in other worldly places and meeting people and beings in the dream world."
EDUCATION
Honours and Achievements
Expo 86, Banners and backdrop for NWT Pavilion performance stage, Vancouver, Canada 1986
National competition for Glaxo/Smith/Kline Canadian Headquarters the
16' limestone sculpture, Northern Myth Northern Legend 1990
Manulife national sculpture competition for placement at BC Gas Building, Vancouver, Canada 1993
Holocaust Sculpture Memorial, Holocaust Museum, Israel, 1992 – ongoing 
EXHIBITIONS
SOLO EXHIBITIONS
2003 The Art of Abraham Anghik Ruben. Appleton Galleries, Vancouver
2001-2002 Abraham Anghik Ruben
Illustrated catalogue, The Winnipeg Art Gallery
2000, 2001, 2002 Paiges Art Gallery, Ketchum, Idaho
1998 Maslak – McLeod Gallery, Santa Fe
1994 Abraham Anghik: Works in Bronze,
The Isaacs/Innuit Gallery, Toronto
1991 "Spirit of My People:" Sculptures by Abraham
Anghik, The Alaska Shop, New York
1981 Images for a Canadian Heritage, Vancouver
1980 Abraham Anghik – New Sculptures,
The Pollock Gallery, Toronto
1980 Bayard Gallery, New York
1979 The Pollock Gallery, Toronto
1978 The Pollock Gallery, Toronto
1977 The Pollock Gallery, Toronto
Two-Person Exhibitions
1989 Out of Tradition: Abraham Anghik/David
Ruben Piqtoukun, Illustrated catalogue,
The Winnipeg Art Gallery
GROUP EXHIBITIONS
1997 Sun Valley Center for Arts and Humanities
Ketchum, Idaho
1995 Canadian Inuit Sculpture: The Next
Generation, Orca Aart Gallery, Chicago
1993 Arts from the Arctic, organized by the Canadian
National Committee, Arts from the Arctic and
Prince of Wales Northern Heritage Centre, Yellowknife
1993 Arts from the Arctic, Anchorage Museum,
Anchorage, Alaska,
Yakutsk Art Centre, Yakutsk,
Republic of Sakha, Siberia
1991 "Spirit of My People:" Sculptures by Abraham
1987 Orcas Gallery, Salt Spring Island
1984 Images Art Gallery, Toronto
1984-88 Arctic Vision: Art of the Canadian Inuit,
Department of Indian Affairs and Northern
Development, Ottawa.
Tour of United States and Canada
1983-85 Contemporary Indian and Inuit Art of Canada,
Department of Indian Affairs and Northern
Development, Ottawa
1982 New Work by a New Generation, Norman
Mackenzie Art Gallery, University of Regina, Regina
1982 Recent Works by Anghik, Morriseau, – Odjig, Thomas,
Gallery Quan, Toronto
1982 Works by Abraham, Anghik, David Piqtoukun,
Stefanie Ham, Gallery Quan, Toronto
1981 The Inuit Sea Goddess, Surrey Art Gallery, Surrey 1981
Gallery Quan, Toronto
1980 National Museum of Man, Ottawa
1980 Children of the Raven Gallery, Vancouver
1979 Royal Ontario Museum, Toronto
1978 The Coming and Going of the Shaman,
The Winnipeg Art Gallery, Winnipeg
1977 Art Gallery of Ontario, Toronto
1975 University of Alaska, Fairbanks, Alaska 
SELECTED COLLECTIONS
PUBLIC COLLECTIONS
Art Gallery of Ontario, Toronto
Canadian Museum of Civilization,Ottawa
Glenbow Museum, Calgary
House of Commons, Ottawa
Indian and Northern Affairs, Ottawa
McMaster University Art Gallery, Hamilton
McMichael Canadian Art Collection, Kleinburg
National Gallery of Canada, Ottawa
Prince of Wales Northern Heritage Centre,Yellowknife
Royal Ontario Museum, Toronto
University of Alaska, Board of Regents, Alaska, USA
Norwegian Folk Museum, Oslo, Norway
The Winnipeg Art Gallery, Winnipeg
CORPORATE COLLECTIONS
Alberta Stock Exchange, Calgary
Alcan World Headquarters, Montreal
BC Chartered Accountants Building, Vancouver
BC Gas Building, Vancouver
Citibank, Toronto
Glaxo/Smith/Kline, Mississauga
Imperial Oil Ltd., Alberta
Kingswood Capital, Vancouver
Labbatt's Ltd., Ontario
Private Collections
John Adams, Vancouver
Lorne Balshine, Vancouver
Arthur Block, Vancouver
Tommy Chong, Paris, France
Alex De Figueiredo, Vancouver
Martin Goldfarb, Toronto
Dr. J. Hyman, New York
Leon Kahn, Vancouver
Klamer Family, Toronto
Don Klune, Ketchum, Idaho
Martha Marston, Dallas
Cas Morel, Calgary
Sam and Esther Sarick
Joseph Segal, Vancouver
Mrs. Selznick, Ketchum, Idaho
Christian Steckler, Vancouver